Do you have a teen interested in investing and learning to handle their money? Maybe you'd like them to leverage their youth into becoming a millionaire later in life?
Tackling these fundamentals early can pay off big when you have effective tools at the start. One such tool that could provide the answers you need is the Fidelity® Youth Account.
This service acts as an all-in-one financial solution that gives teens 13 to 17 access to the stock market paired with a free debit card for teens they can use to manage their cash and spend it whenever they need to—without paying account fees or worrying about minimums.
To learn more about the Fidelity® Youth Account and whether it makes a smart investment account for your teenager, this Fidelity® Youth Account review is for you.
About Fidelity
---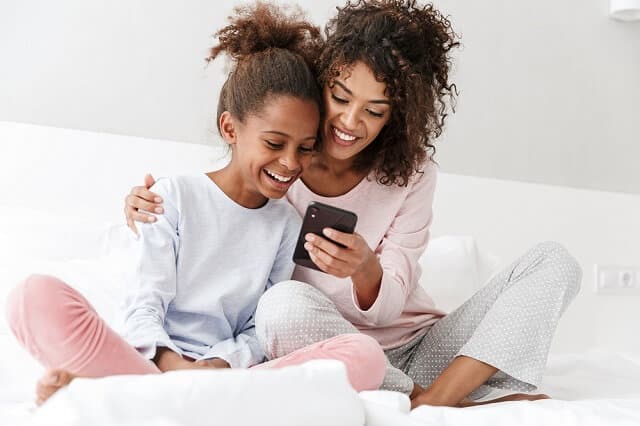 Fidelity® was founded 76 years ago by Edward C. Johnson and is still managed by his family today, with the CEO being his granddaughter Abigail Johnson.
The company serves more than 40 million individual investors, 22,000 businesses, and 13,500 financial institutions.
Fidelity® has $11.1 trillion in assets under its administration. They have over 52,000 associates across the world working to help customers.
Through the company's massive scale, they can offer competitive fees and expenses to investors who invest through their accounts and investment vehicles.
Fidelity® offers $0 commissions for online U.S. stock trades, no minimums to open an account, no account fees, and around-the-clock customer service.
For individual investors, Fidelity® provides a substantial amount of advice and educational resources.
They also work closely with employers to provide the best benefits programs for their employees, such as retirement savings plans, health and welfare, stock plan services, and more.
Fidelity® also aids wealth management firms and institutions by showing them how to grow their businesses.
They provide clients with technology and investment products, clearing and custody services, institutional trading products, services, execution, and more.
The company stays true to its original inspiration of "Take intelligent risks rather than follow the crowd" and is constantly exploring new methods to innovate.
What is the Fidelity® Youth Account?
---
The Fidelity® Youth Account acts as a first-of-its-kind product for teens (ages 13 to 17) eager to invest in the stock market and manage their money by themselves—all while teaching teens about compound growth and good money habits.
Learning these core concepts early on should serve them well in the long run.
They can use their brokerage account to start their investing journey by trading most U.S. stocks, ETFs, and Fidelity mutual funds in their accounts.
There are no subscription fees, no account fees, no minimum balances, and no domestic ATM fees on the included free prepaid debit card for teens.
If you need helpful financial resources, you and your teen can access Fidelity's® Dedicated Youth Learning Center with materials developed specifically to help teens develop good financial habits.
When account holders reach 18, they can convert their Youth Brokerage Account into a standard brokerage account at Fidelity®. At this point, the parent/guardian gets removed from the account automatically.
Fidelity® Youth Account Features
Access to Invest in Most US Stocks, ETFs, and Fidelity® Mutual Funds
---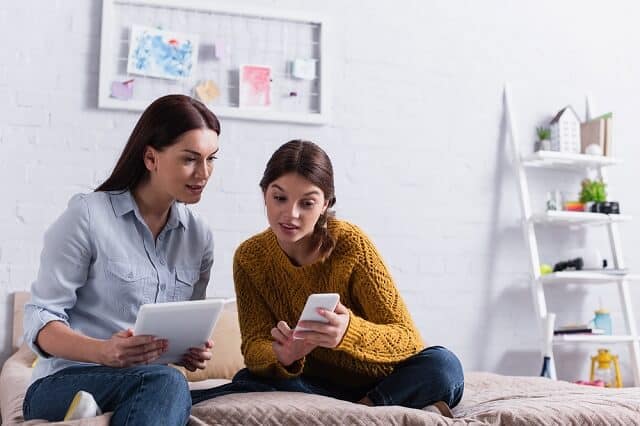 Account-holders have access to most exchange-listed National Market System (NMS) securities. The securities offered include shares by large and small public companies on the stock market exchange.
Teens can buy shares of their favorite companies, such as Apple or Snapchat.
They can also buy shares of Fidelity® mutual funds, Fidelity municipal bond funds, Fidelity ZERO expense ratio index mutual funds, and Fidelity® money market mutual funds (including the money market fund used for the account's core position).
There are exclusions on some riskier investments, such as penny stocks, cryptocurrencies, IPOs, international stocks, and foreign currencies. Margin trading, options, and short selling aren't allowed.
Teenagers also have the option of purchasing fractional shares of most securities. Teens can invest as little as $1 at a time as a fractional share.
For example, a teen might want their money fully invested but not have enough to buy another share of one of their favorite exchange-traded funds.
Overall, there is a vast abundance of Fidelity® investments to choose from, and a teenager can easily create a diversified portfolio with the investments they select.
No Account Fees
---
The youth account has zero account fees, trading commissions or subscription fees. Additionally, account holders don't need to maintain a minimum balance.
Debit Card for Teens
---
Teenagers receive a free debit card. They can use the card for any purpose, but daily limits apply. Parents have the power to cancel the card if they deem it necessary.
Online card management is available for locking/unlocking the card, replacing a card, viewing card limits, or setting up a travel notification.
Related: 7 Best Teen Checking Accounts [Bank Accounts for Teenagers]
Fee-Free Domestic ATM Cash Withdrawals
---
Fidelity® doesn't charge any domestic ATM fees.
They automatically reimburse (no need to submit receipts) all ATM fees charged by other institutions at any ATM with Visa®, Plus®, or Star® logos.
The same day the ATM fee is debited, the reimbursement will be credited to the account.
Foreign transactions may be charged a 1% fee of the amount charged.
No Investment Account Minimums
---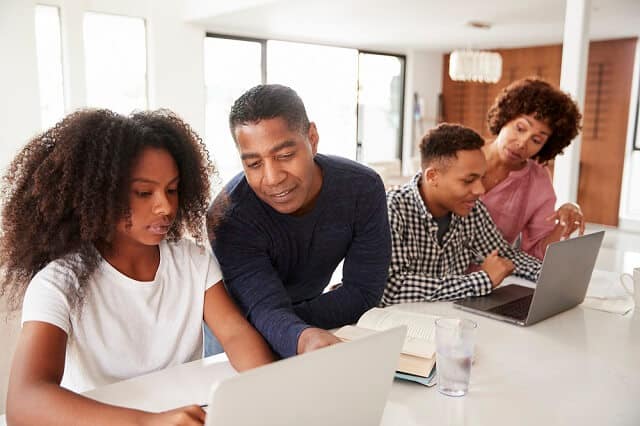 There is no minimum balance required. You'll never be charged for having a low amount in an investment account.
Not a Standard UTMA/UGMA Account – Teens Have Their Own Fidelity® Brokerage Account
---
The Fidelity® Youth Account is a teenager-owned Fidelity brokerage account. The teenager gets to choose the investments.
It isn't like a standard UGMA or UTMA custodial account where the custodian chooses the investments.
Allowing teenagers to decide what investments to buy helps them practice the investing they will do in adulthood. The ownership can also motivate them to contribute more money to the account.
Teens are unable to open an account without a guardian's assistance. The parent/guardian still needs to initiate and approve the account.
Additionally, while teens make investment decisions, adults can still monitor the account and provide guidance.
Youth Learning Center
---
Teens need to build up their financial literacy skills. Through Fidelity's® Youth Learning Center, they can access the customized curriculum in the mobile app.
Topics include goal setting, spending, saving, investing, and more. The content is free of jargon and explains financial concepts in simple ways.
Built-in Parental Controls for Taming Impulse Trading
---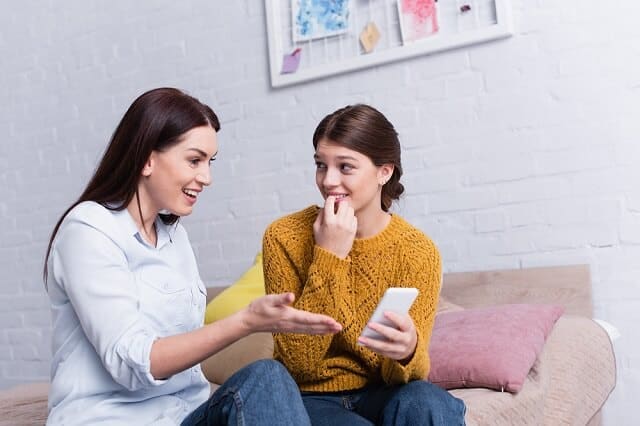 While this account focuses on giving control to your teen, something that departs from the traditional style offered by custodial accounts, parents must still participate.
For starters, parents must have or open a Fidelity® account before their teens can open a Fidelity® Youth Account.
Next, they are responsible for monitoring their teen's activity by having online account access, following monthly statements and trade confirmations, and following debit card transactions made in the account.
To aid in this, you can set up alerts to notify you of trades, transactions and cash management activity, keeping you firmly in the loop on actions taken by your teen in the Fidelity® Youth Account's suite of products.
Monthly Statements
---
Parents can quickly review their teen's activity through monthly statements.
If they don't want to wait for statements, they can also review transactions at any time by looking at the Account Summary page.
Trade Confirmations and Alerts
---
Adults can set up alerts about trades and debit card transactions to always know their teens' financial choices.
Parents Must be a Fidelity Customer
---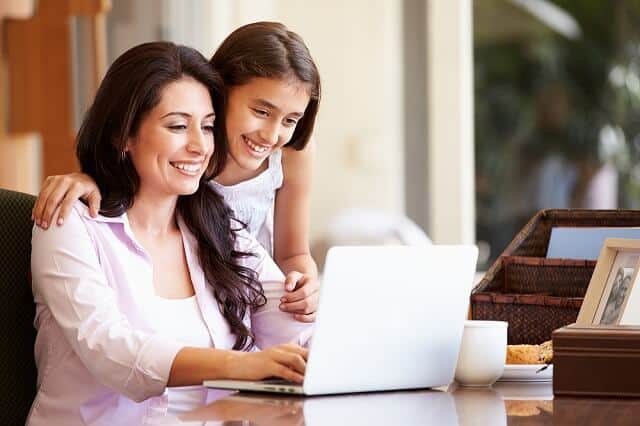 Parents who want to open an account for a teenager must first have an existing Fidelity® account or open one. There are no account fees or minimums.
Once a parent's application and identification documents are verified, the teen can download the Fidelity Mobile® App and activate the account. Then, once the account is fully opened, you can deposit money.
A parent, guardian, or other family members can quickly transfer money from a Fidelity® checking account, cash management account, savings account, etc.
If the guardians already have a Fidelity® account, they can skip this first step.
Who is a Fidelity® Youth Account Right For?
---

If your teen is interested in learning about investing and taking their first steps toward managing money and investing it, you should consider opening a Fidelity® Youth Account.
The account comes custom-built for their needs to be financially independent and start investing for their future.
Teens who will be contributing all or some of the account funds also benefit from various deposit methods.
In addition to standard methods, such as electronic fund transfers (ACH), wire transfers, and (mobile) check deposits, teens can transfer funds from their favorite digital payment apps, such as Venmo and CashApp.
Best Brokerage Account + Debit Card for Teens

Fidelity® Youth Account | An account where teens can save, spend, and invest

4.9
Open a Fidelity® Youth Account for your teen, and Fidelity will drop $50 into their account. Get $100 for yourself when you open a new Fidelity account and fund with $50¹.
Your teen will get a $50 reward once they download the Fidelity mobile app and activate their Youth Account².
No monthly fees or account minimums³.
They can invest in stocks for as little as $1 with fractional shares.
Your teen can learn to save and spend smarter with their own debit card with no domestic ATM fees

⁴

.
Teens can link their account to mobile payment apps like Venmo and PayPal

⁵

.
Parents can set up alerts and monitor their teen's account activity online, and through statements, trade confirmations and debit card transactions.
Dedicated Youth Learning Center to help jumpstart your teen's financial learning and build better money habits.
Pros:
No monthly account fees

Signup offer available to new users

Comprehensive financial suite for teens
Cons:
Parent must be a Fidelity account holder

Account balance doesn't accumulate interest

No chore or allowance system
See additional terms and details for the Fidelity® Youth Account at the end of this article.
Related: How to Invest as a Teenager or Minor [Start Under 18 Years Old]
Fidelity® Youth Account vs. Custodial Accounts
---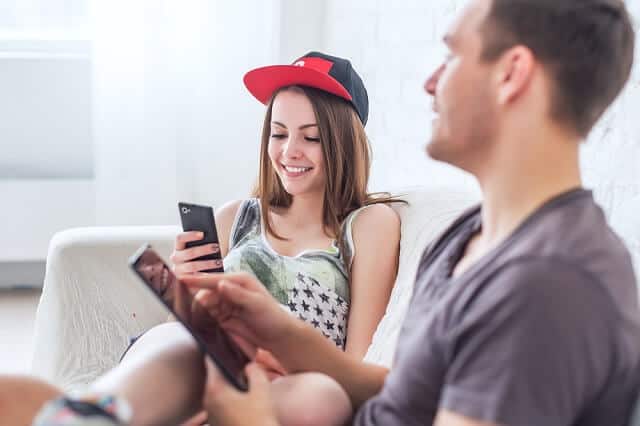 Standard custodial accounts have the guardian choose the child's investments. In comparison, Fidelity® Youth accounts let the teenagers choose what they want to buy from a wide range of Fidelity® investments.
While both of these systems can help teens grow their money, only one teaches them about investing and other personal finance skills. The younger people learn how to invest, the better they will be at it once they're adults.
Teenagers can quickly see how their investment choices perform and adjust as necessary. Even if they choose a few buy-and-hold investments and just let them sit, it'll show the power of compounding, how the market fluctuates, and patience.
In the beginning, a teen might lose money but gain investing skills. Plus, a parent/guardian can monitor the account to ensure nothing goes wrong.
Fidelity® also offers many educational resources, but nothing beats the hands-on experience this service provides teens.
While many custodial accounts have minimal fees, you can't beat how Fidelity's® accounts are entirely free of fees.
These child investment accounts are more affordable when viewed side-by-side with competitors as well.
Teens can make more profit when there aren't any pesky fees.
Related: Best Investments for Teenagers: How to Start Investing Young
Related Questions on Teen Investing through a Brokerage Account
Are There Tax Consequences to Trading Stocks as a Teen?
---
If a teen's account earnings exceed a certain threshold, the money might be subject to the "kiddie tax." The kiddie tax exists to deter income shifting between parents and children as a way for parents to pay less in taxes.
There are no taxes on the first $1,150 a teenager earns in investment income (unearned income, precisely). The next $1,150 is taxed at the child's tax rate, likely lower than the parents'.
After that amount, additional investment income is taxable at the parent's rate. For example, if a teenager has an unearned income of $5,000 through investments, $2,700 of that money would be taxed at the parents' rate.
Youth under age 19 and full-time students between ages 19 to 23 are affected if they are still listed as dependents on their parents' tax returns.
Don't invest too much money each year if you want to avoid the kiddie tax. Also, consider suggesting the teen opt for growth stocks over dividend-paying investments.
Another option is to sell some securities at a loss that year to balance out the gains. Choosing this action will offset the gains you've made elsewhere, resulting in a lower tax bill when it comes time to filing a return.
Investors use this strategy, offsetting gains with losses, to save money on taxes each year as part of a broader tax planning strategy.
Don't hide the tax information from the teenager, as learning about the taxes associated with investing is a valuable learning experience.
Related: Best Investments for Kids
Are There Limits for How Much These Accounts Can Hold?
---
There aren't any limits to how much money can be deposited into a teen's account. However, Fidelity® recommends limiting deposits to less than $32,000 per calendar year.
The company will monitor account deposits and has the right to restrict additional deposits and trading abilities if the annual activity goes over that limit.
The amount can be restricted or expanded on a case-by-case basis.
Related: Best Online Jobs for Teens to Make Money While at Home
Not To Be used as an Unmonitored Investing Account
---
Fidelity® allows parents to oversee the investment decisions their teen is making. Parents need to monitor the trading decisions actively and provide feedback or direct the teen to educational financial resources.
These accounts could do wonders in encouraging trading and healthy money management techniques. However, left completely unmonitored, the teen might start making risky decisions, such as day trading.
There are currently no limits on the number of trades or how much of an account's funds can be invested.
If you notice your teen making too many transactions, talk with them about how to choose Fidelity® investments that are meant to be long-term holds. Discuss investment objectives, risks, charges that come with investing (particularly day trading), and more.
You can also go through the resources found in the Youth Learning Center together so they can learn from professionals. Both the teens and adults can talk to one of Fidelity's® investment professionals. You may learn some financial information too!
Don't feel the need to limit the teen to Fidelity's® financial guides. There are ample resources available to teach teenagers about investing, including this website.
Just because these aren't managed accounts doesn't mean you have no power. Observe from a distance and step in when necessary.
Related: